For the past month I've been thinking about getting a bike. I wanted something with that wasn't a cruiser like our electric assist mama-chari. Something a bit more sporty but not a road bike...a cross bike. I found a nice blue and white Giant Escape for ¥35,000 (about $350) at a local used goods shop in Totsuka. It already had fenders on it too, as an added bonus.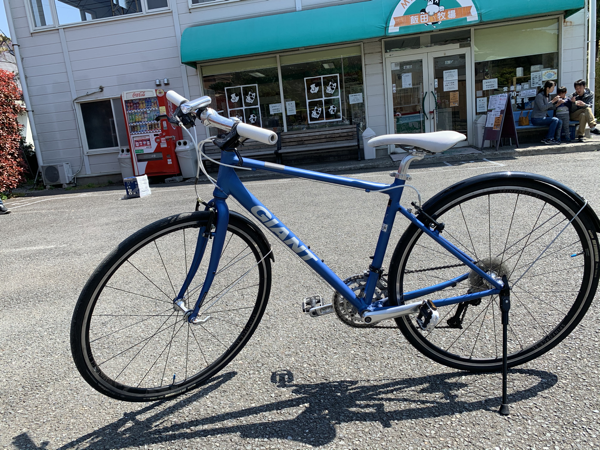 Since the weather's been so nice (it is spring) we took our bikes for a long ride along Sakaigawa with our goal being Iida-farm. We took the scenic route, which was a bit longer at 12km. Iida-farm is a small dairy farm with an attached gelato shop that's popular with cyclists along Sakaigawa. Me and Leo shared a milk gelato and it was great.


My dad got his second shot of Pfizer and Japan has just started vaccinating the elderly. With a 4th wave apparently starting, I really wish they'd pick up the pace.


I haven't had as much time (or energy) for working on Tanzawa this past week. Part of it is I'm using/saving my energy for work as we're approaching a deadline. The other part of it is writing the Wordpress import code just isn't fun. I've got the import code written and working, I just need to run it through my posts to discover the edge cases I'm not handling and handle them. I think I'm fine leaving a proper polished UI for another day.


Jeff analyzed all the Airbot data for 2020 and submitted a PR to adjust the values so it tweets for the top 0.5% threshold. It already appears to be tweeting more! Certainly more than it has the past month (TCEQ blocked our scraper's ip address again – a simple snapshop and restore of the server on a new droplet and we're back in business).


Interactions